Audience
Our newsletter subscribers are primarily web developers located in the United States and Europe.
Format
Sponsoring ASP.NET Core News will include an ad (both image and text) in the weekly newsletter: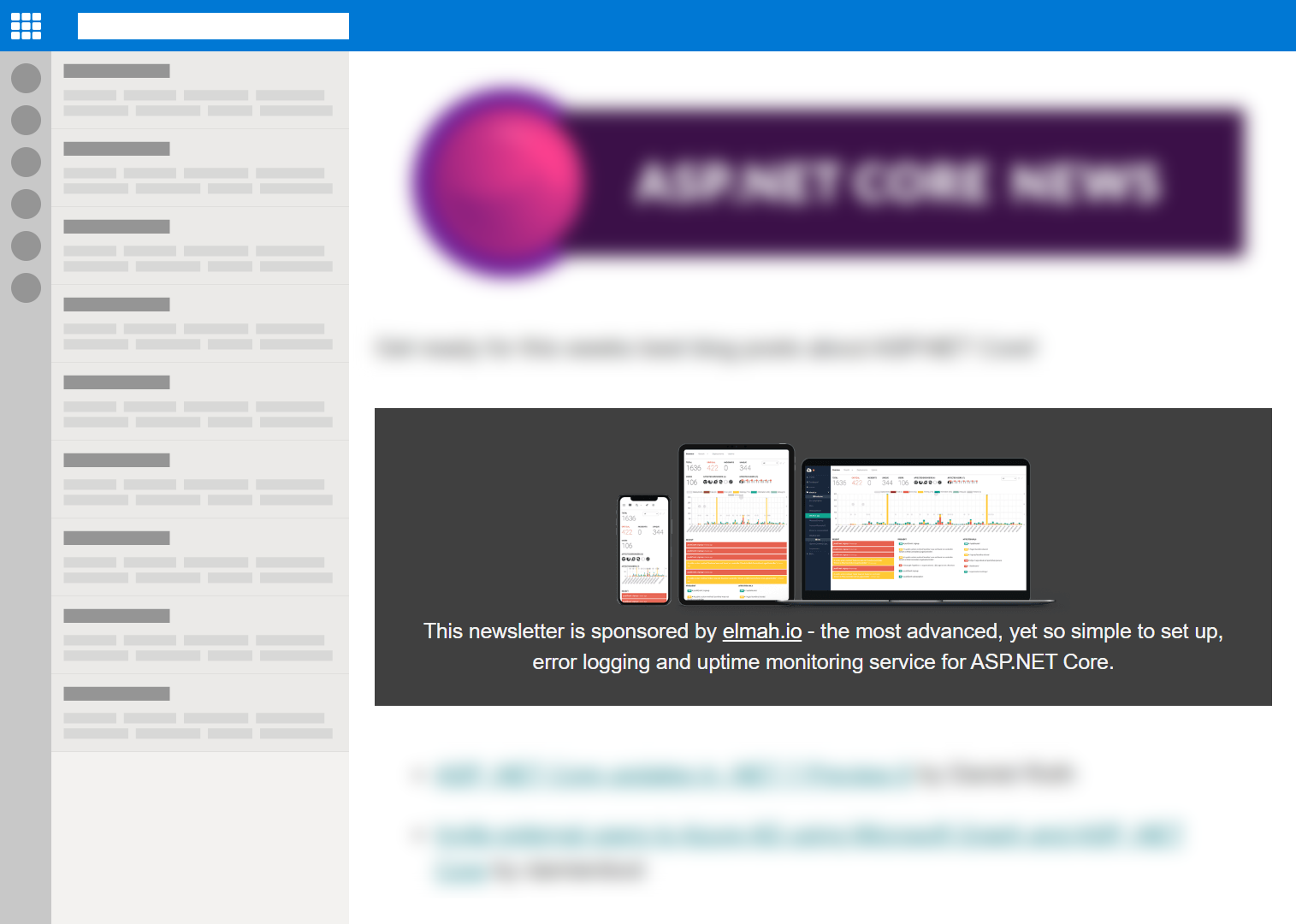 In addition, we tweet out a thank you message to our weekly sponsor every Tuesday.
Statistics
Newsletter subscribers:

> 1,980

Open rate:

> 53%

Ad impressions:

~ 1,050

Ad CTR:

> 3% (depends on relevance, text, and CTA)

Twitter followers:

> 20,700

Audience:

Developers, designers, architects, and CTOs on the .NET platform.